5 Reasons Homeowners Throw Better Parties During the Big Game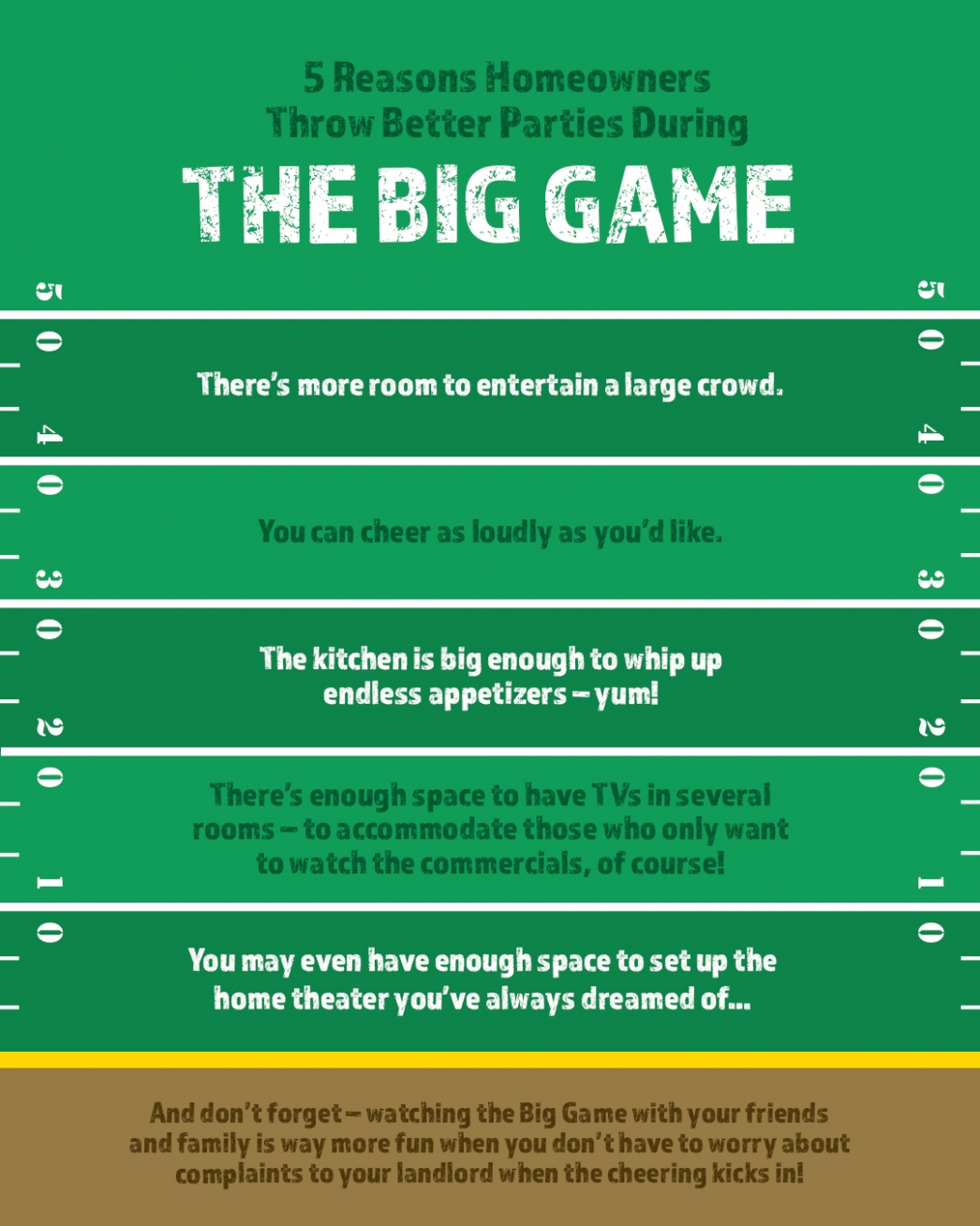 Some Highlights:

There's more room to entertain a large crowd.
The kitchen is big enough to whip up endless appetizers – yum!
You don't have to worry about complaints to your landlord when the cheering kicks in!
It might be too late to buy a home before the Superbowl on Sunday, but there are plenty more reasons to throw a party this year. Team Petruzzi would love to help you buy your dream home where you can create memories with loved ones.